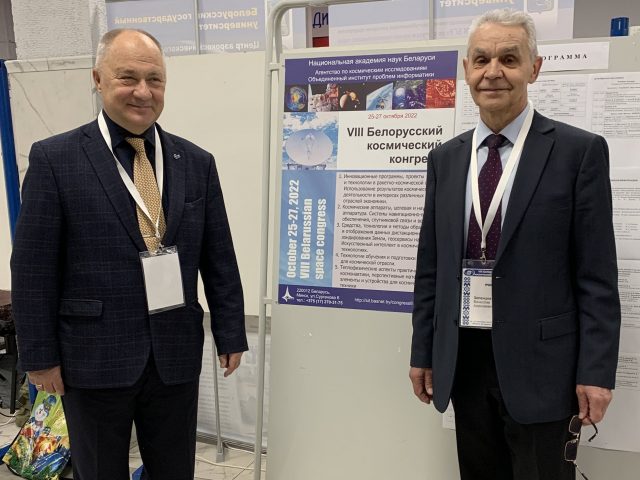 On 25-27 October, 2022, VIII Belarusian Space Congress took place in Minsk. The congress was organized by the National Academy of Sciences of Belarus (NASB), Space Research Agency of the NASB and State Scientific Institution «United Institute of Informatics Problems of the NASB».
The congress was attended by 212 participants from Belarus, Kazakhstan, China, Russia and Uzbekistan, including State Secretary of the Union State Mezentsev D.F. and Deputy Secretary of State – member of the Standing Committee of the Union State Kubrin A.A.
During the event, 127 reports were presented by scientists and specialists involved in space activities, as well as representatives of government bodies and educational institutions.
LITSAM presented 2 reports:
chief researcher, head of the LITSAM Boris Sokolov made a report on the topic «Information and analytical platform for proactive life cycle management of complex technical objects» (co-authors: Kovtun V.S., Okhtilev M.Yu., Yusupov R.M.);
chief researcher Viacheslav Zelentsov made a report on the topic «Automation of the joint use of remote sensing data from Russian and Belarusian satellites in solving thematic problems» prepared in collaboration with Research Institute of Space Systems («NII KS») (co-authors: Kulakov A.Yu., Pimanov I.Yu., Potryasaev S.A., Cherny A.N.) (plenary section).